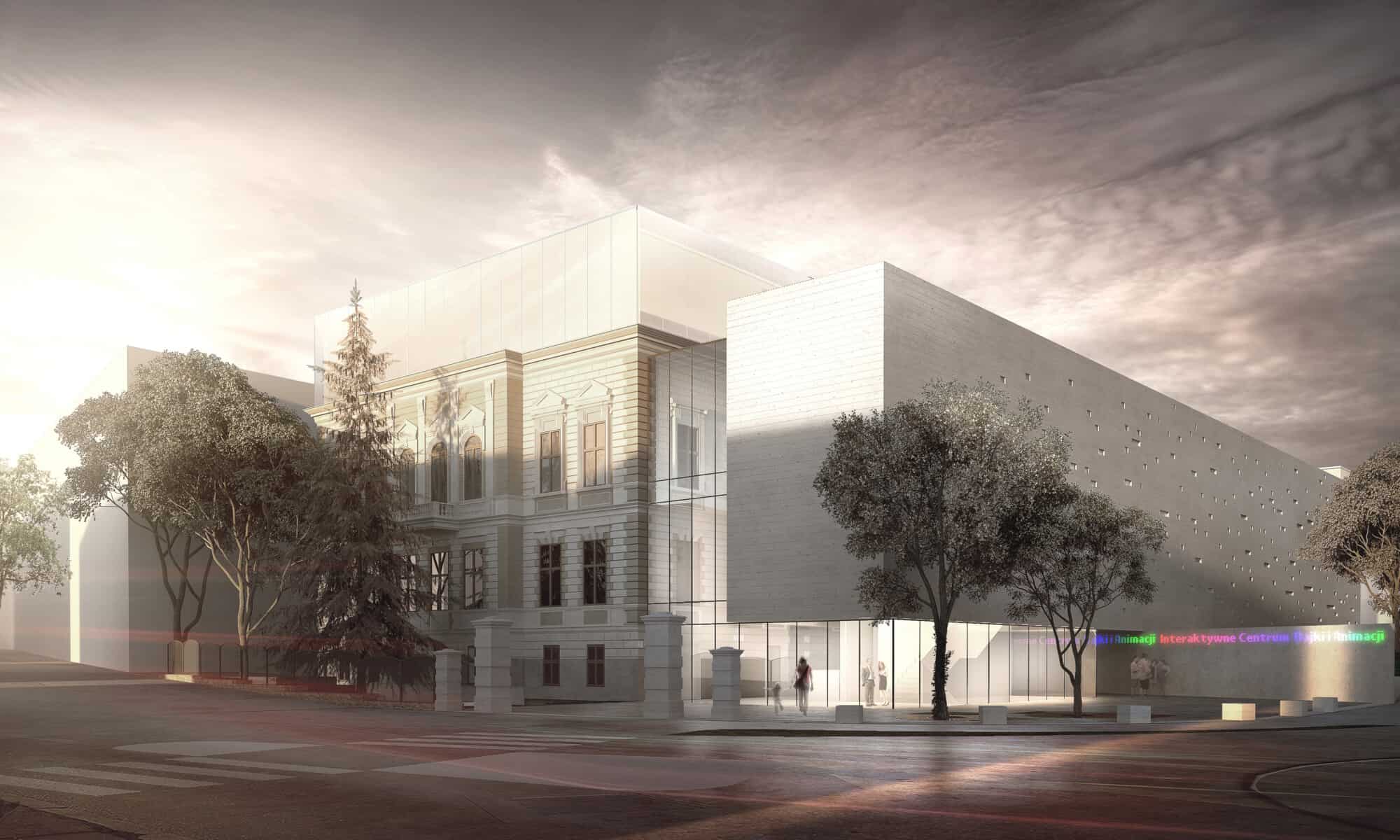 INTERACTIVE CENTRE FOR CARTOONS AND ANIMATION IN BIELSKO-BIAŁA
Project won the first place in the competition for concept development. The Interactive Centre for Cartoons and Animation at the Animated Film Studio in Bielsko-Biała is a combination of a modern museum with a family park. It is similar to typical exhibition stands located at foreign film studios.
The Centre will be based on the achievements of the Animated Film Studio, operating since 1947, in which over a thousand films, including famous cartoons for children, were made.
The urban and architectural solutions applied are aimed not only at creating an attractive space for residents and tourists alike, but also at a revival of a large part of the town of Bielsko-Biała. The winning design combines historical buildings with new architecture and innovative multimedia solutions. A big advantage of the project is that in the future it may be easily expanded and supplemented with new modules.