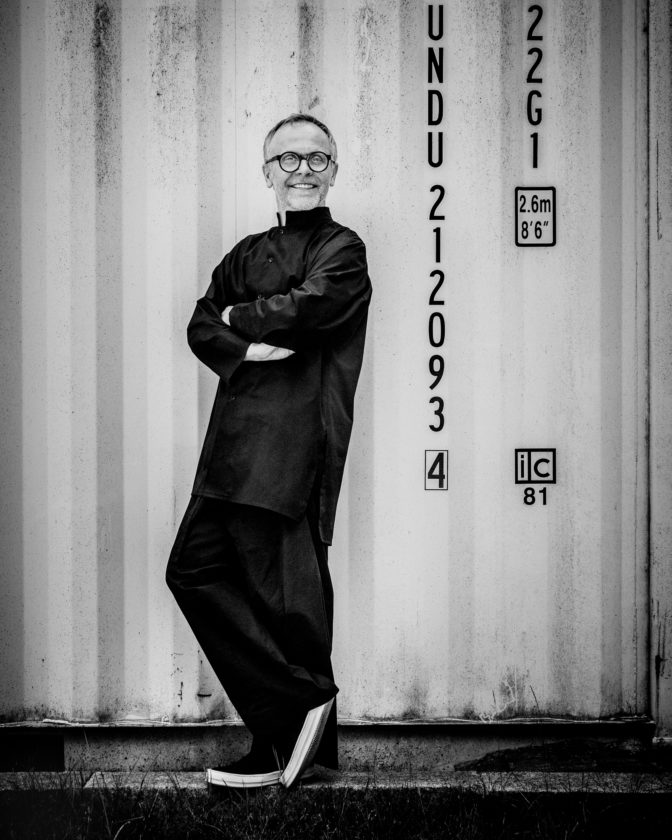 Mirosław Nizio is an architect, sculptor and patron of culture. He is an expert with many years of experience in designing public spaces: architecture, museums, historical expositions, exhibitions, memorials, and complex concepts for revitalisation of post-industrial areas and urban spaces.
He studied at the Faculty of Interior Design at the Academy of Fine Arts in Warsaw and at the Fashion Institute of Technology in New York, majoring in Interior Design. In 1989, he founded his own design firm in the United States, where he received a number of awards and honourable mentions, including Glenn Boyles Memorial Rendering and Design (1993) and Educational Foundation for the Design Industries in Interior Design (1998).
In 2002 Mirosław Nizio moved his studio to a historic building in the Praga-Północ district of Warsaw. It is here that the Nizio Design International studio was established, as well as the Nizio Gallery and the Nizio Foundation, whose task is to support artists and emerging creators, present socially engaged art and organise meetings, screenings and other cultural activities, also for children and seniors.
Today, Mirosław Nizio is one of the best-known architects of public spaces in Poland. In 2006, for his work on the core exhibition of the Warsaw Rising Museum, Mirosław Nizio received the Golden Cross of Merit, and for his contribution to the creation of the POLIN Museum of the History of Polish Jews, he was awarded the Bronze Medal for Merit to Culture – Gloria Artis (2015).
The team of his studio, which is based in Warsaw at Inżynierska 3, is made up of first-class specialists. The studio has designed the architecture and core exhibition of the Mausoleum of the Martyrdom of Polish Villages in Michniów and The Ulma Family Museum of Poles Saving Jews in World War II in Markowa, as well as the revitalisation of the complex of the former "Julia" coal mine in Wałbrzych, where the "Old Mine" Science and Art Centre was established. Currently, Mirosław Nizio is working i.a. on the design of the architecture and permanent exhibition of the Blessed Father Jerzy Popiełuszko Museum in Okopy, and the National Museum of the Holodomor-Genocide in Kyiv.