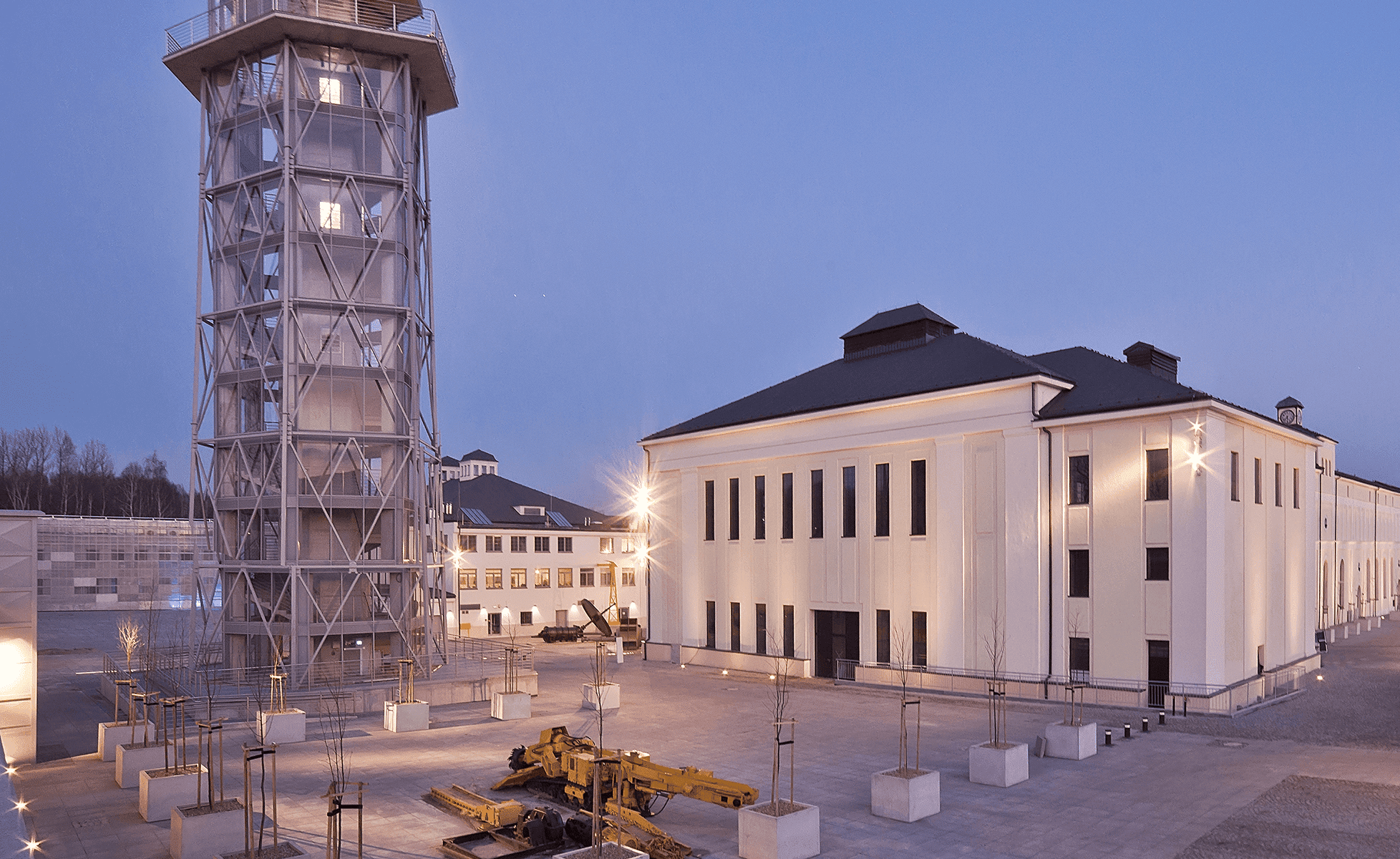 THE OLD MINE – SCIENCE AND ART CENTRE IN WAŁBRZYCH
The Old Mine – Science and Art Centre is a multidisciplinary facility located on the site of one of the oldest and best-preserved post-industrial ensembles in Lower Silesia. It covers an area of 4 hectares with more than a dozen post-coalmine buildings that have been revitalised to give them new uses and functions. For these buildings the architects have prepared the designs of indoor exhibitions and redevelopment.
In addition to the museum, exhibition, and education rooms and workshops, the site will also accommodate commercial buildings, e.g. a restaurant modelled on a coalmine canteen. The Old Mine provides space for, e.g. the Ceramics Centre and Museum of Industry and Technology. The centre will also give room to the Museum of the Future, Coal and Mining Museum, and Geology Museum.
The contemporary architectural elements are accompanied by revitalised equipment of the former coalmine: engines, pumps, ventilators, or modernized elements of underground transport.
The project is intended to revive the cultural and social life in Wałbrzych and the entire region. In 2015 the Old Mine was named Highly Commended in the category Public Service Architecture at the international competition European Property Awards.