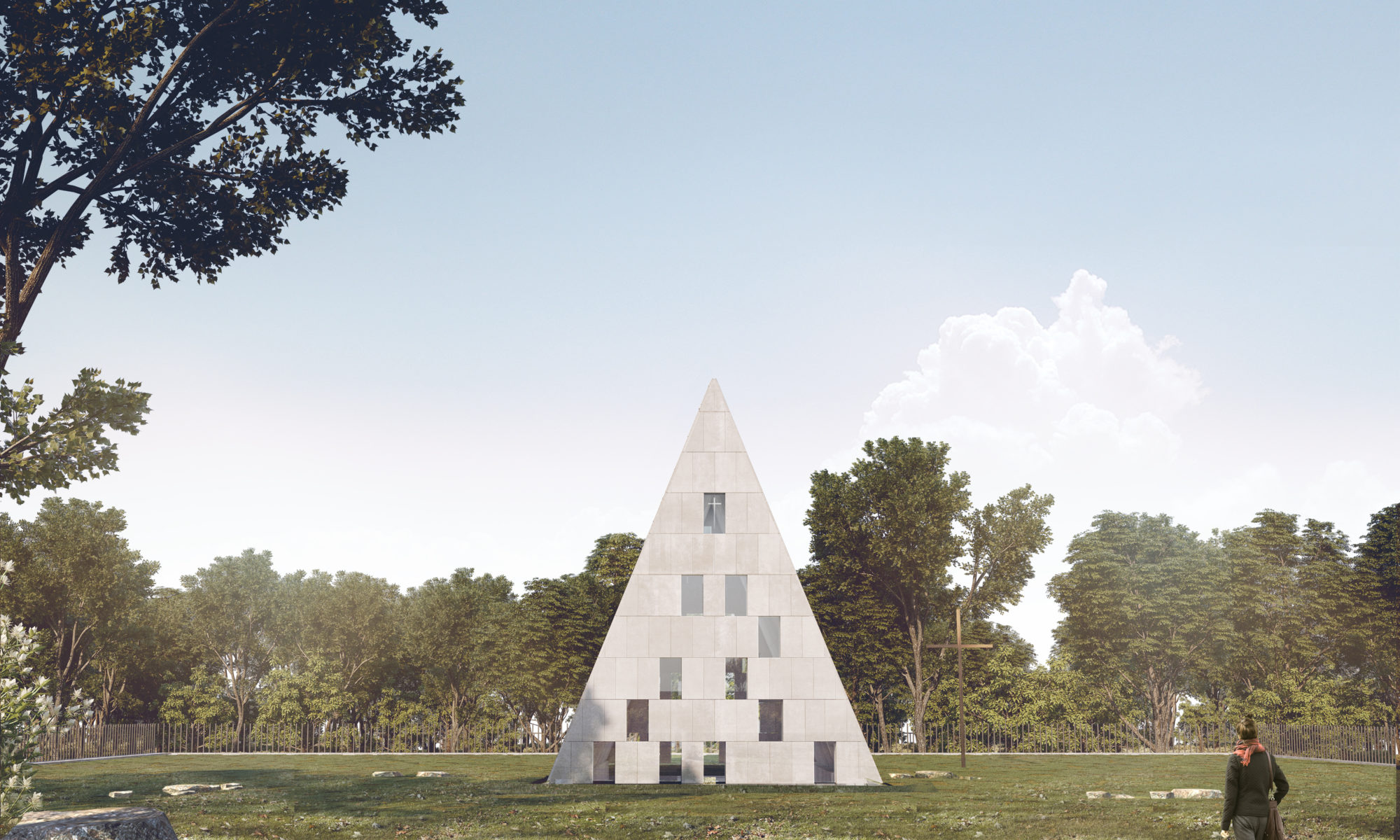 The Blessed Father Jerzy Popiełuszko Museum in Okopy
The Blessed Father Jerzy Popiełuszko Museum in Okopy, commemorating the assassinated priest, will be located in his native village in northern Podlasie. The museum is being established on the initiative of the Father Jerzy Popiełuszko "Dobro" Foundation and will become a branch of the Podlaskie Museum in Białystok.
The team prepared the architectural concept and the concept of the core exhibition and interiors of the Museum-Memorial House. A timeless structure will be erected to nurture the memory of Father Jerzy, his life and spiritual legacy. It will be a space for prayer, building a community, meetings of the local community, and a destination for pilgrims. The combination of architectural tradition and modernity will be achieved by referring to the beauty and simplicity of wayside shrines, country houses and local churches of Podlasie and Eastern Mazowsze. The contemporary form of the building will blend in with the surrounding landscape. The project will use gravel and stone aggregate, i.e. the building materials of local architecture. Over time, under the influence of atmospheric factors, the materials used will become more noble, develop a patina, and the building will gain a distinct character.
Under the agreements signed on 11 June 2021, Mirosław Nizio's studio will be responsible not only for the preparation of a comprehensive conceptual design, but also for the preparation of the construction design and detailed design of the building and permanent exhibition. It will also be in charge of supervising the implementation of the project.