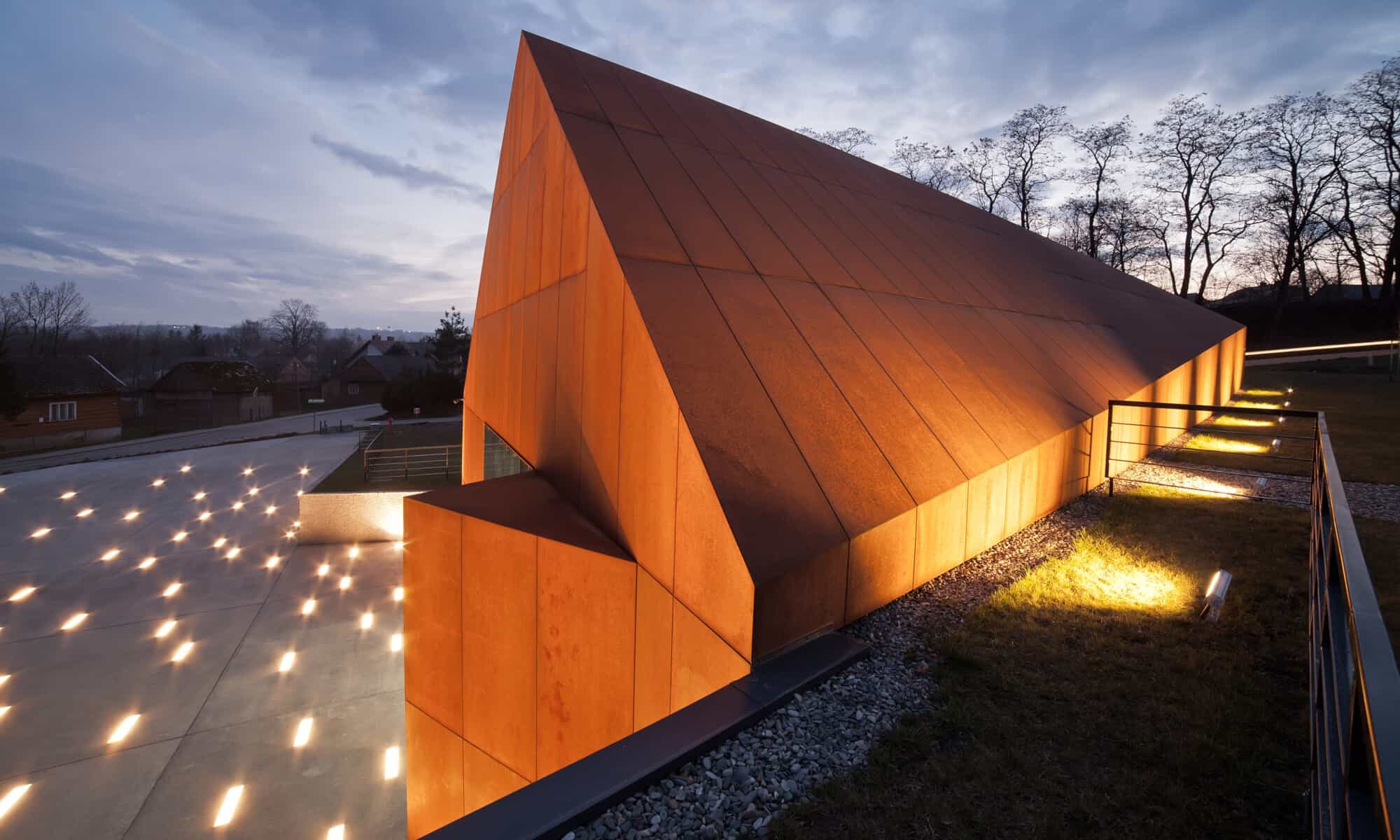 The Ulma Family Museum of Poles Saving Jews in World War II in Markowa
The project won the first prize in the architectural concept proposal competition. The Ulma Family Museum in Markowa is Poland's first institution commemorating Poles who helped Jews. Within the museum's layout composition it is not only the form, but all the other elements, too, such as texture and material, that are to express the content related to the museum's message. The symbolic vision of home, which is associated with love and security, was confronted by the designers with compositional forms that express anxiety and threat.
Inside the museum there is twilight, illuminated by the glow of light coming from the heart of the building, which is a glass cuboid symbolising the home of Józef and Wiktoria Ulma. The viewing path of the museum leads around the cuboid and across the 7 thematic sections, where the story is told through artefacts, documents, photographs, and materials presented at manual and multimedia stands. The interior of the Museum is kept in simple and monumental poetics of concrete walls. The sharp wedge-shaped structure of the building cuts into the terrain behind the house, where the designers have located the Memory Orchard planted with apple, pear, and plum trees and which refers both to Józef Ulma's orchard and the Olive Garden of the Righteous at Yad Vashem.