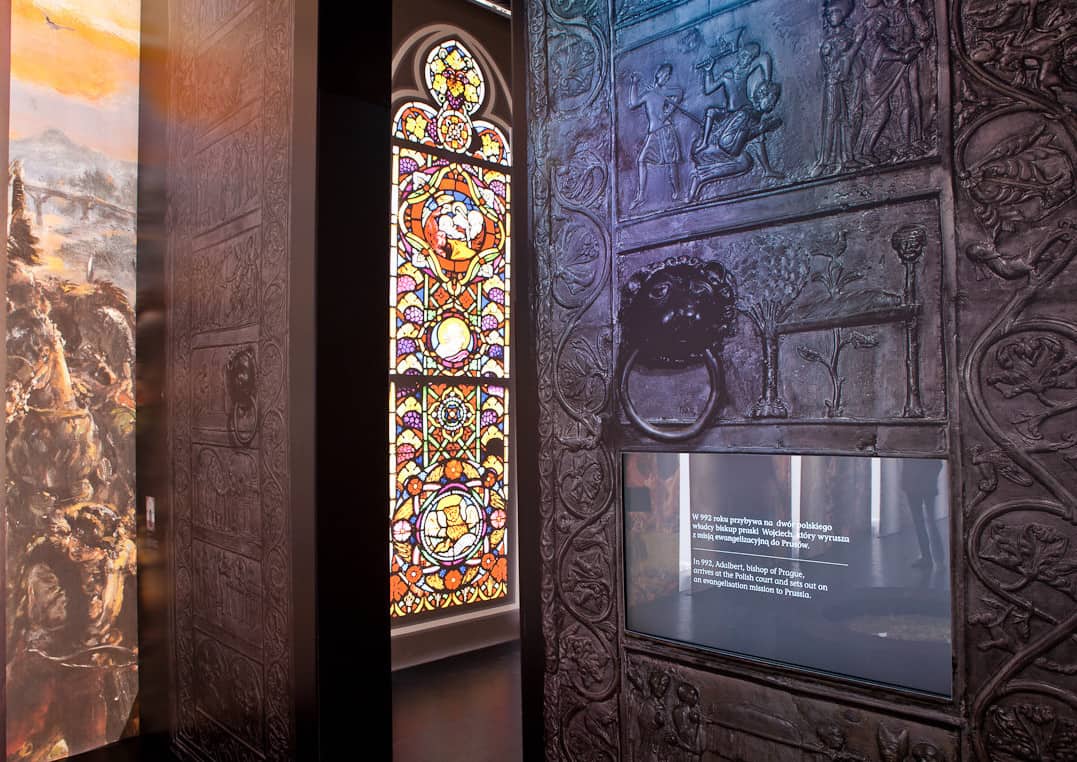 "JOHN PAUL II. THE ORIGINS" – TEMPORARY OUTDOOR EXHIBITION IN WARSAW
The exhibition was presented in a simple and ascetic pavilion which was constructed on Krakowskie Przedmieście street, next to the building of the Agricultural Library in Warsaw. The pavilion was both an exhibition space merged with the historical fabric of the city, and an artistic and symbolic installation.
Inside, the scenography designed by Nizio Design International was created, complemented with multimedia elements. The exhibition brought the visitors closer to the turning points and figures inextricably linked with the history of Polish Christianity. The narrator who was leading the visitors around was John Paul II. His reflections and comments on Poland's spiritual history have been placed on special panels in successive exhibition spaces. The exhibition "John Paul II. The Origins" was commissioned by the Polish History Museum and the Centre for the Thought of John Paul II on the occasion of World Youth Day.