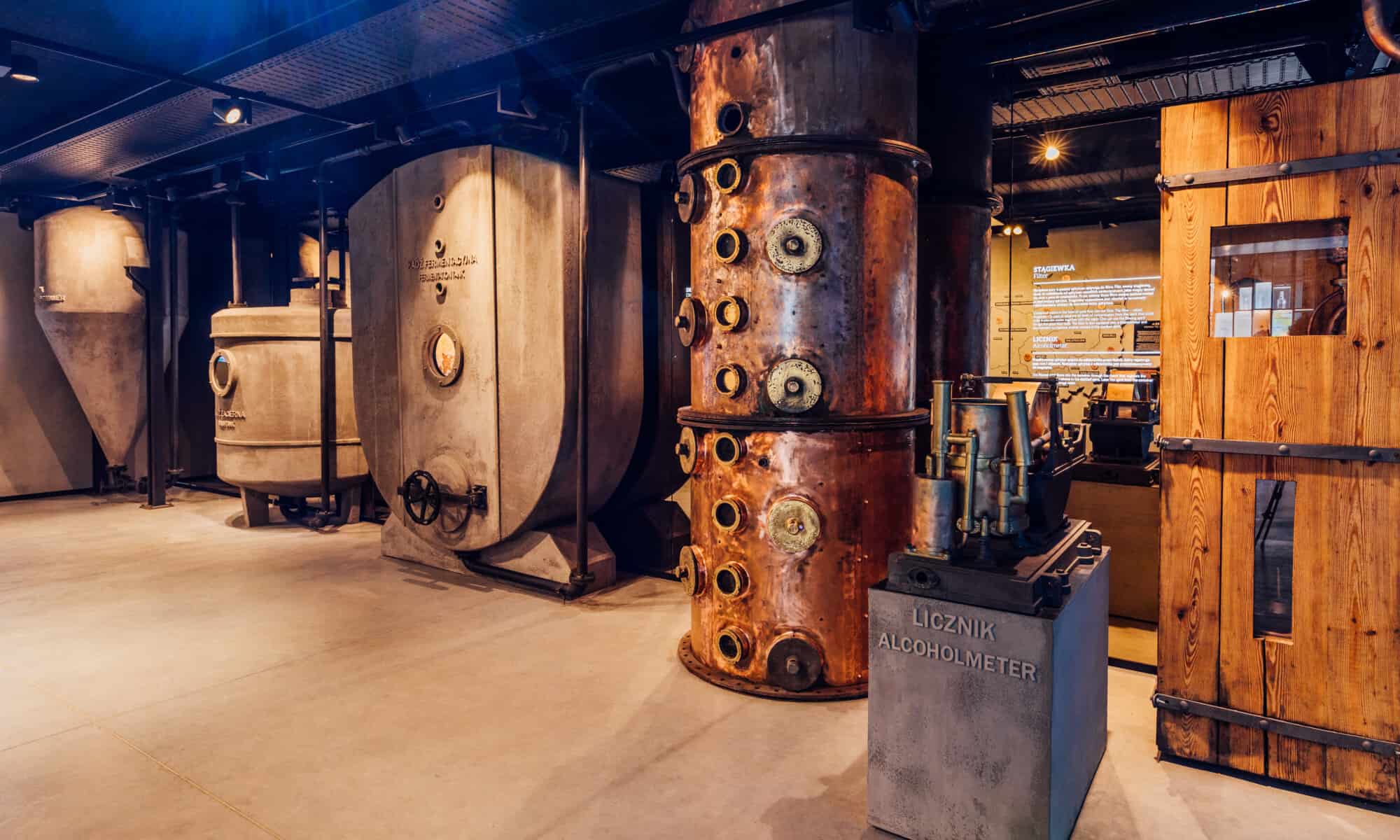 POLISH VODKA MUSEUM IN WARSAW
The first Polish Vodka Museum in the world has been opened in Warsaw on the premises of the revitalized 19th century vodka factory complex. The museum's location made the creators respect its specificity, historical context and conservation requirements, while applying the latest technological and exhibition solutions. The innovativeness and uniqueness of the project lies primarily in the materials used and technologies developed for the purposes of creation of the revitalized facility.
The space affects all the senses – it not only tells a fascinating story but also lets it be heard, seen, touched, or even smelled and tasted. The exhibition is located in five galleries and presents the history of vodka production in Poland from the 15th century to the present day. The concept of the exhibition is based on the simultaneous use of multimedia and artifacts, including original distillery equipment and symbolically reconstructed age-old distillation apparatus, concrete vats and stoves.