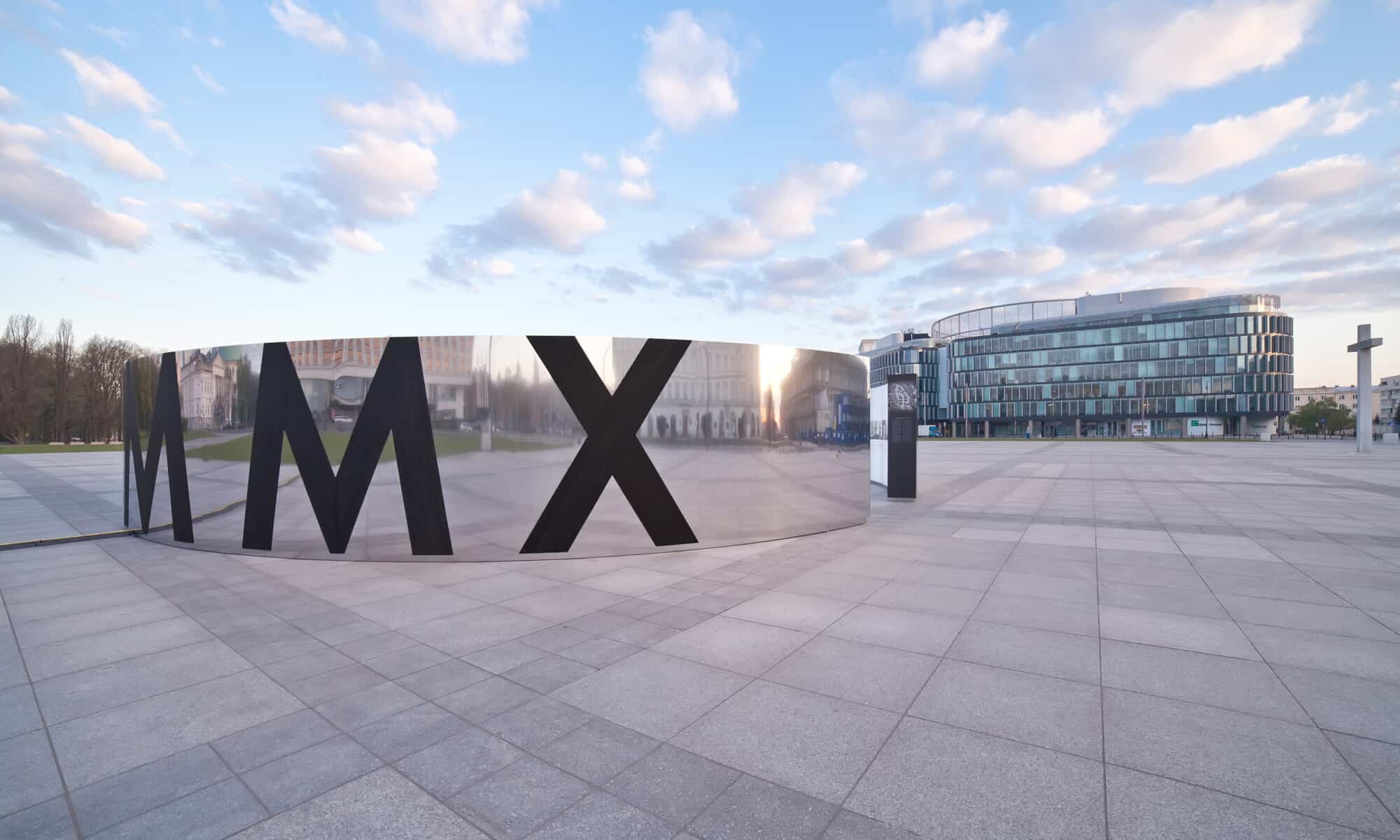 "SMOLEŃSK PORTRAITS" – TEMPORARY OUTDOOR EXHIBITION IN WARSAW
The circle-shaped structure, 20 meters in diameter and 3 meters high, located in the southern part of the Piłsudski Square housed an exhibition commemorating the victims of the Smoleńsk plane crash. This intimate, subtle space of reflection, isolated from the reality of the surrounding city, has created in the central point of the capital a kind of pantheon modelled on the one in Paris.
The outer surface of the structure was finished with sheets of stainless steel polished to give a mirror-like cladding effect. The structure has become a part of the Square architecture – the cladding reflects the surroundings, buildings, city lights and silhouettes of people watching the exhibition. From the inside, the circle was constructed from 48 specially designed display modules, made in the form of illuminated plexiglas panels with photographs of all the victims of the air disaster of 10 April 2010. A total of 96 photographs have been sourced from family or official archives of the victims. The structure has been subtly introduced into the public space. It was particularly meaningful after dusk – reflecting the lights of the city and the candles placed by passers-by, and illuminating the square with a gentle glow emanating from its interior.
The exhibition "Smoleńsk Portraits" was commissioned by the Polish History Museum and inspired by a group of victims' families on the 5th anniversary of the catastrophe.