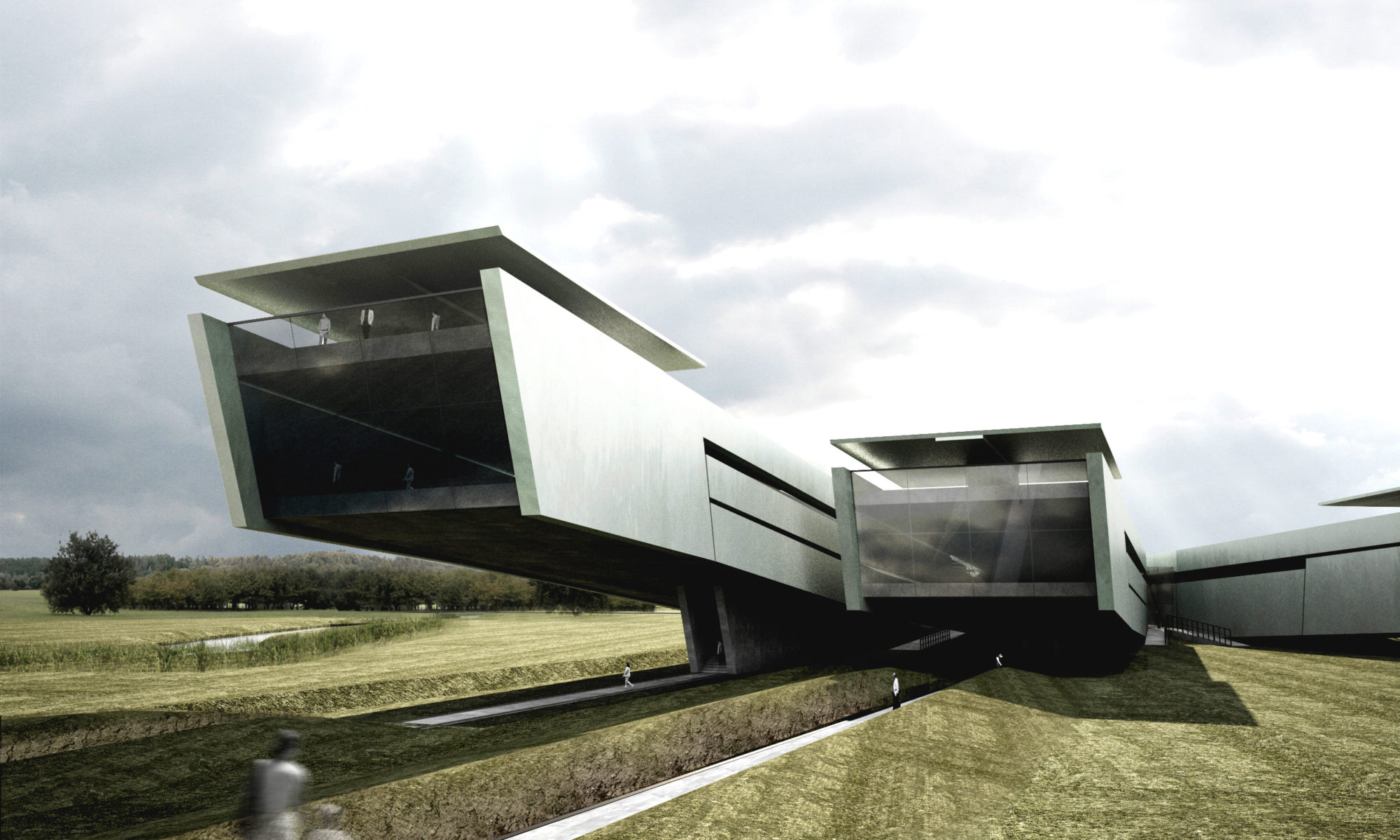 "The Gate to the 1920 Battle of Warsaw" Museum in Ossów
The design of the museum commemorating the "Miracle on the Vistula" included contemporary solutions of the urban complex, adjusted to the needs of Ossowo residents. The roofed viewing terraces overlooking the historical battlefield were to be an important architectural element of the complex. Specially designed cranes were to be used as platforms for military exhibits. The surroundings of the building were designed to provide a backdrop for performances and open-air exhibitions in which traditional means of expression are accompanied by multimedia.
The entire urban complex of the museum commemorates the battle that decided to preserve Poland's independence and stop the communist revolution in Western Europe, was planned to cover an area of 4 ha, of which 7,000 m2 was to be usable space. The design of the museum complex was created in 2009.