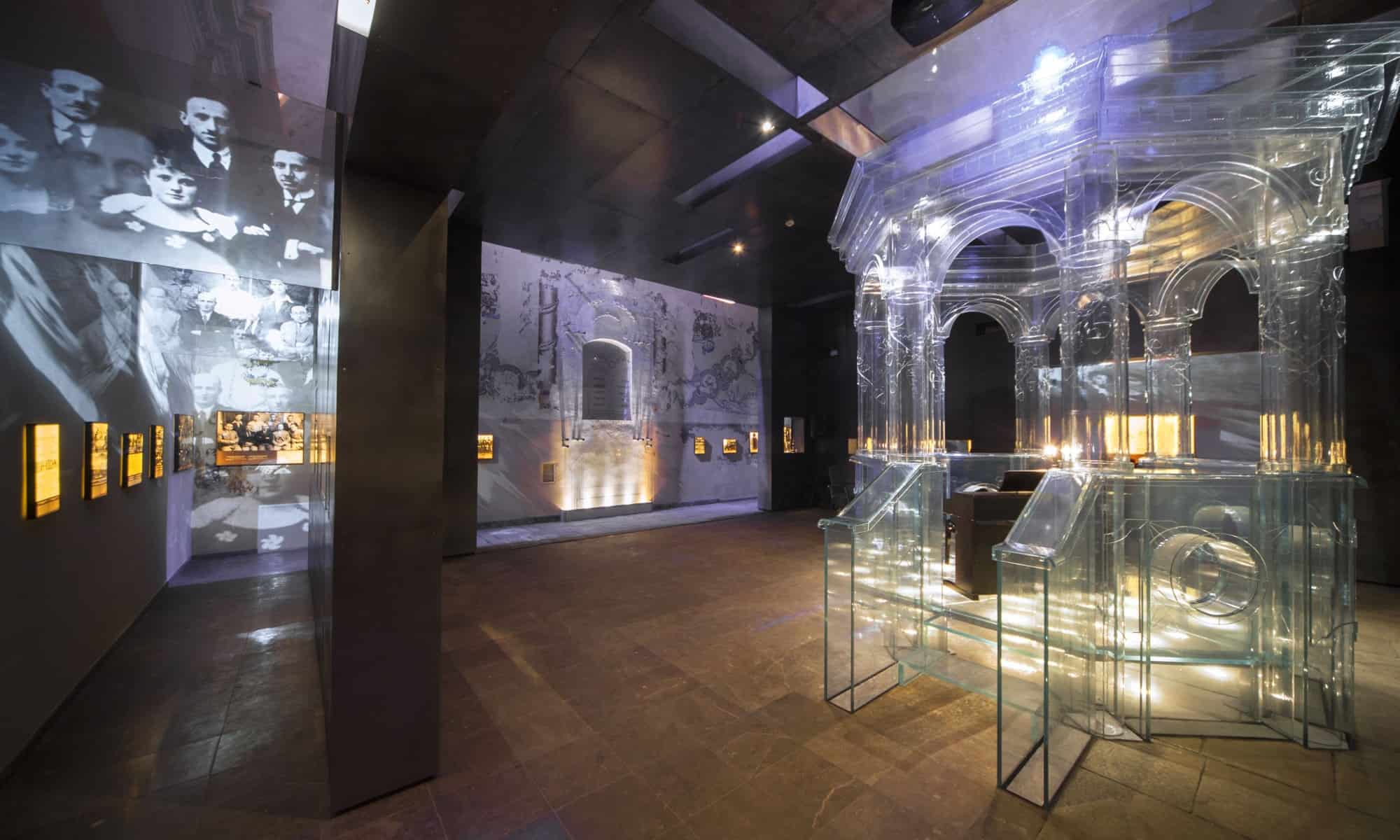 "Świętokrzyski Shtetl". Revitalization of the synagogue in Chmielnik
"Świętokrzyski Shtetl" is located in the building of a revitalized 18th c. synagogue that has been transformed into a multimedia museum and education centre. The overarching idea and objective of the project was to keep up the tradition of coexistence between Jewish and Polish cultures.
The history is told applying simple architectural forms and impressive elements of the multimedia exhibition that trigger the senses and stimulate imagination. The central part of the exhibition is a bimah, specially built for the purposes of the exhibition and modelled on the 18th c. original piece. It is unique on the global scale – all of its elements are made of glass. Above the exhibition room there is an extra space to hold meetings and cultural events.
A monumental black steel hexagon placed on the site adjacent to the building symbolises a home that is open to the four sides of the world. Its interior holds a permanent exhibition of judaica.