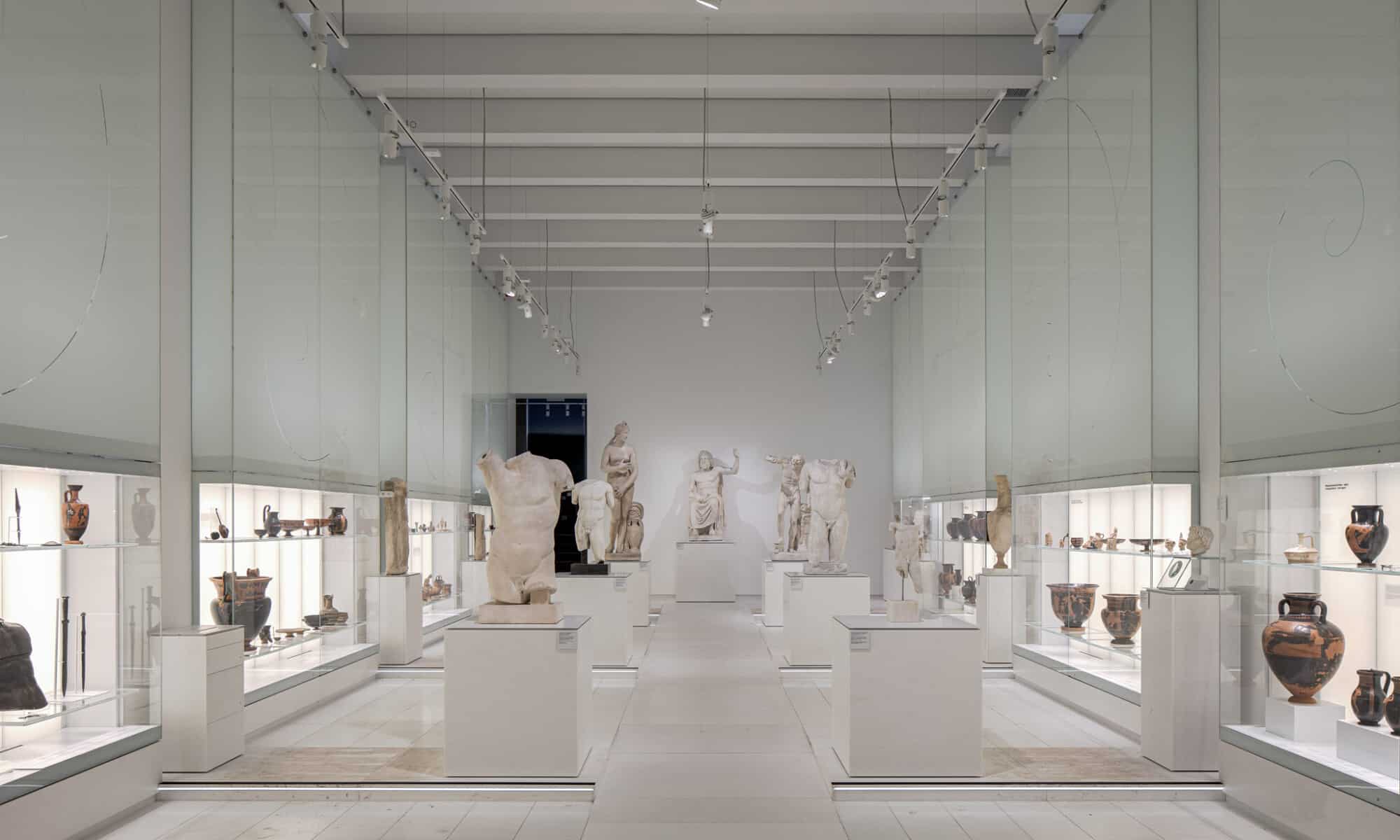 GALLERY OF ANCIENT ART AT THE NATIONAL MUSEUM IN WARSAW
Nizio Design International won the first place in the exhibition design competition. The new Gallery of Ancient Art is located in the building of the National Museum in Warsaw, designed in the 1920s by Tadeusz Tołwiński. Preparing their concept of museum space utilisation, the designers were inspired by the art and architecture of ancient times, while not forgetting the modernist nature of the existing architecture. In these interiors they made use i.a. of the original rhythm of the windows and the location of the building in relation to the points of compass, thanks to which eastern facing rooms remain bright and sunny, and western facing ones are dark.
Thus, the artistic concept by Nizio Design International was based on two poles – light and darkness, and the designers gained additional tools that would allow for showing of symbolic content (e.g. the journey of the sun across the sky, and the boundary between the worlds of the living and the dead). The Gallery of Ancient Art is divided into nine separate areas presenting issues concerning the culture and art of ancient and classical civilizations.