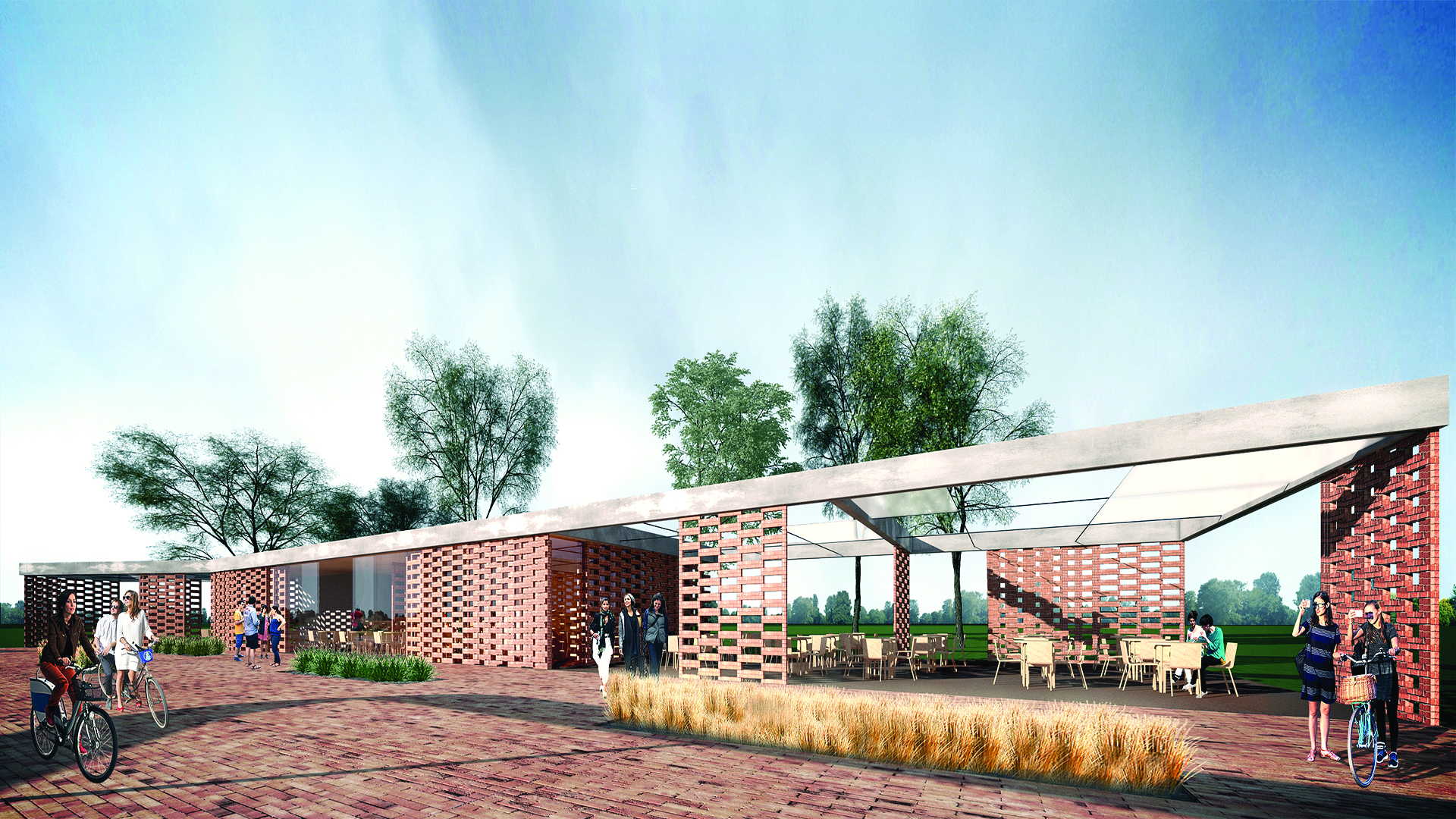 Conceptual design for the revitalization of the Zalew Kraśnicki area
The concept for the revitalization of the Zalew Kraśnicki area was developed in 2016. It assumed reorganization and modernization of the existing space and thus creating a new recreational and tourist centre of the town with the complete infrastructure. The project was to be implemented with the use of local materials; the creators drew inspiration from manufacturing and the historical identity of the town in order to create objects that seamlessly blend in with the natural ecosystem of the valley created by the Wyżnica and Wyżnianka rivers and the local buildings. The space was to be divided into three thematic zones inspired by the brick making process: the clay, wood and brick zone. On that basis the materials were selected and the manner of shaping the functions in a given zone were determined.
The spatial development opened with an entrance area with a parking lot and a hotel, which would introduce the so-called "history belt". A brick kiln dating from the turn of the 15th century was to be the heart and symbolic gateway to the entire complex. The area around the new and existing cottages, which were to be modernized and reorganized, was to be included in the space of the planned village with accommodation facilities. In addition to a playground with slides and obstacle courses, there was to be a marina, a platform for mooring, roofings for bicycles with mounted photovoltaic cells for lighting the quay and an open-air amphitheatre.
The concept also assumed the creation of a wooden tribune for sporting events and a wakeboard track. A clay park with an open-air amphitheatre and mini-golf course, as well as open-air tribune and a special stage, was dedicated to ground sports.