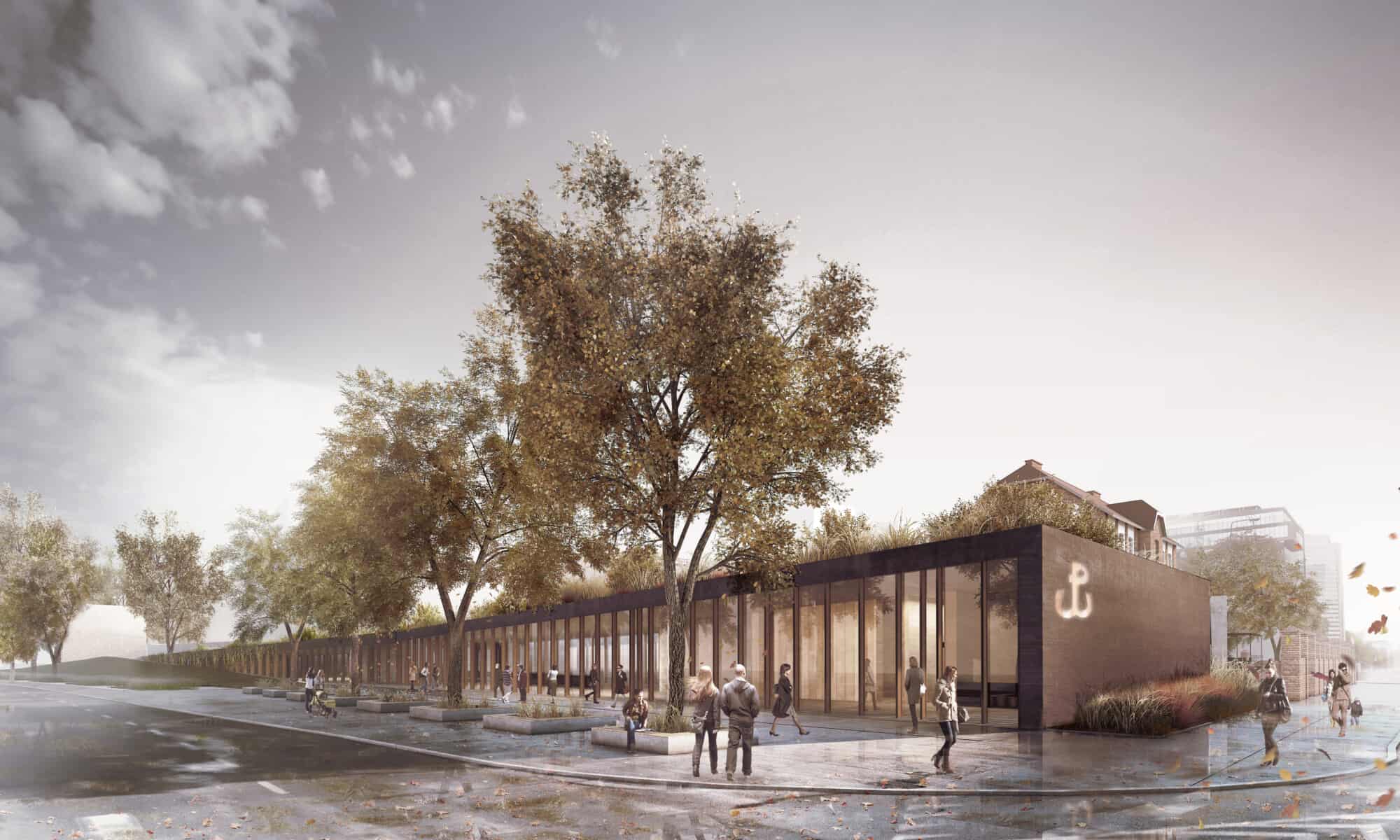 THE WARSAW RISING MUSEUM – CONCEPT FOR THE EXPANSION AND MODERNISATION
The reconstruction concept of the Warsaw Rising Museum assumes the creation of new functional spaces within the facility. The necessity for the establishment of such areas became apparent in the course of the facility's activity. The project provides for the creation of a new, spacious and comfortable entrance area, which would become the showcase of the Museum, as well as new land development.
The aim of the new project is to show a relation between the past and the present. The area of the Museum will be divided into two parts. The first subject-matter area will be associated with the permanent exhibition and the building in its to-date state. The second area will become a symbol of contemporary times. The part open towards the city will comprise the Entrance Pavilion and the entrance area. The existing body of the Museum building, the Museum tower and the newly designed Entrance Pavilion along the Towarowa Street create a specific spatial sculpture in the architectural and artistic layer.