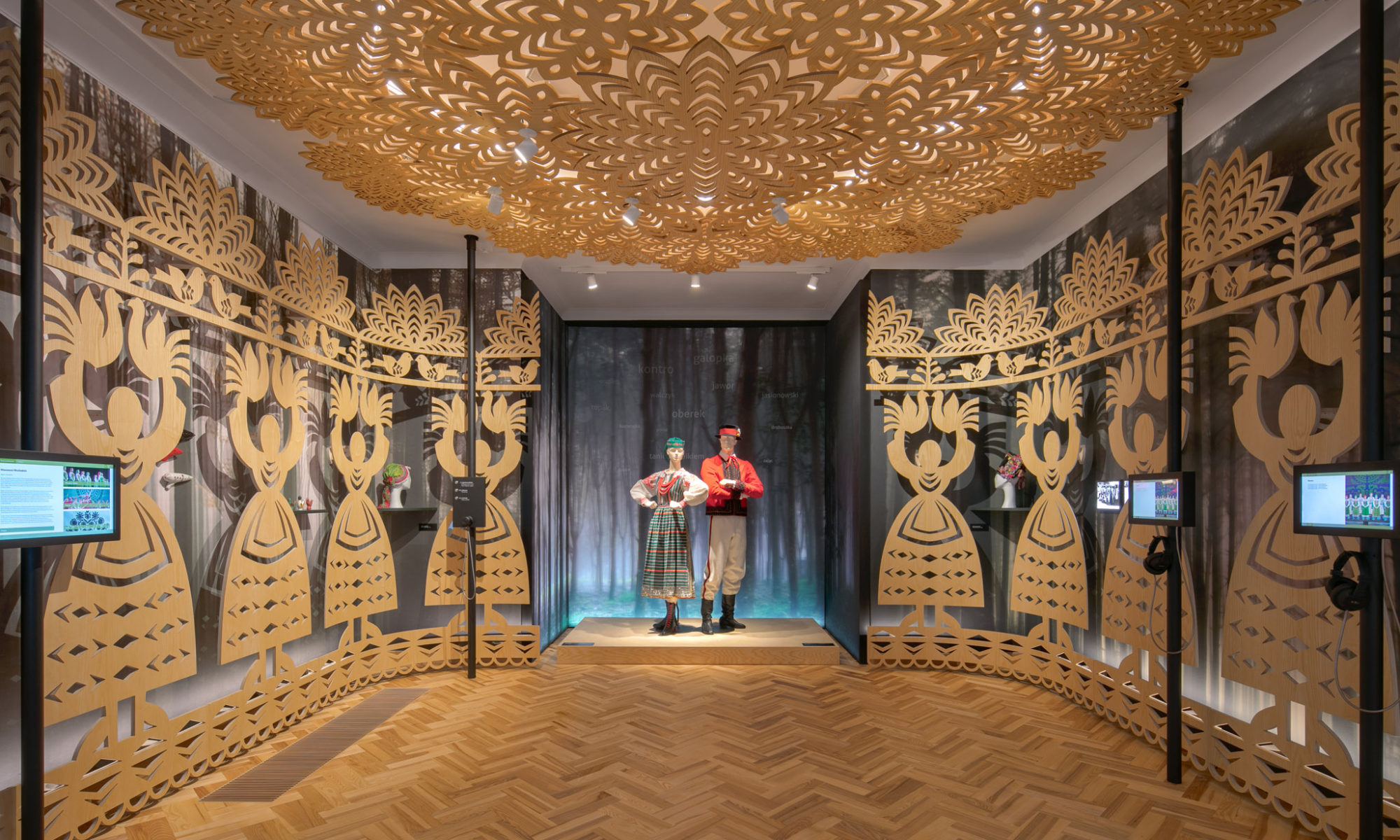 "Karolin" Centre for Polish Folklore in Otrębusy
Opened in September 2021, the Centre for Polish Folklore in the "Karolin" Palace houses a multimedia exhibition designed by Nizio Design International. The exhibition presents Polish folklore in music, song, dance and costume. A visit to the Karolin Palace will allow visitors to become acquainted with Polish national culture in its regional varieties, but will also complement what the "Mazowsze" ensemble has been doing for over seventy years, presenting Polish folklore on stages around the world.
The narrative of the exhibition is shaped similarly to a musical performance and emphasises the intermingling of influences and styles present on the borderlands of ethnoregions. The architects have combined all that is most precious in Polish folk culture. The modern form of image, sound, music, dance and film will be complemented by original exhibits and the scenography designed for the exhibition. All the exhibition galleries feature manual-operated stations and interactive facilities, allowing visitors to learn about local customs, musical traditions or rituals.