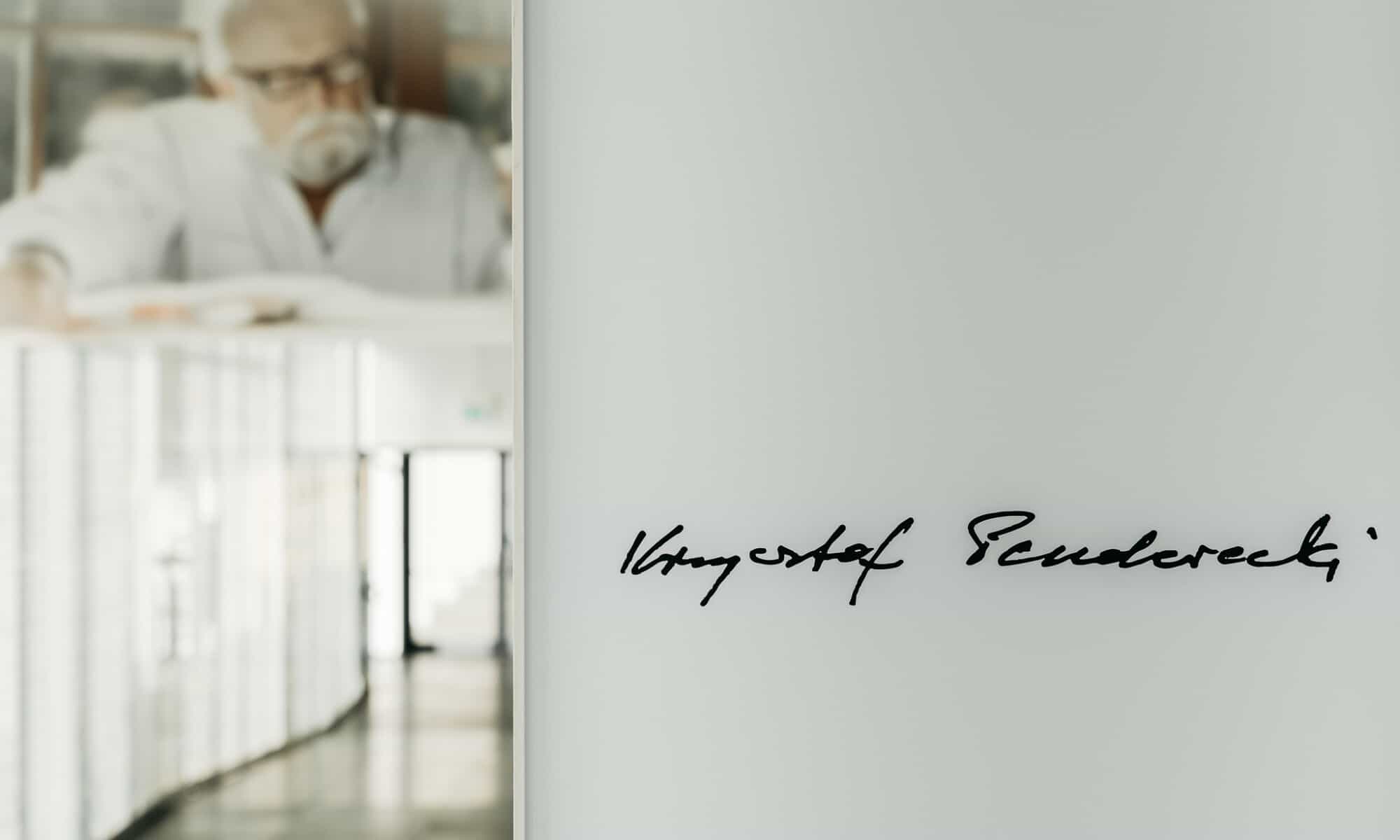 "KRZYSZTOF PENDERECKI – THE HERITAGE OF POLISH MUSIC OF THE 20th AND 21th CENTURIES" – EXHIBITION AT THE EUROPEAN CENTRE FOR MUSIC IN LUSŁAWICE
Nizio Design International won the first place in the exhibition design competition. The competition for the concept of the exhibition "Krzysztof Penderecki – the heritage of Polish music of the 20th and 21th  centuries" was organised by the European Centre for Music in Lusławice. Divided into three parts, the exhibition aims to present to the visitors the most important facts from the life of one of the greatest composers of 20th century classical music, focusing on the wealth of his work and creating ideal conditions for an introduction to his music.
The dynamic narration enriched with biographical, historical and philosophical content is – both in graphic and multimedia form – integrated with the minimalist architecture of the European Centre for Music. This will naturally refer to the historical manor house in Lusławice that was the home of the artist, and to the surrounding landscape. Particular sections of the exhibition are dedicated to Krzysztof Penderecki's compositions and the process of creation, along with inspirations and ideas derived from art or literature.