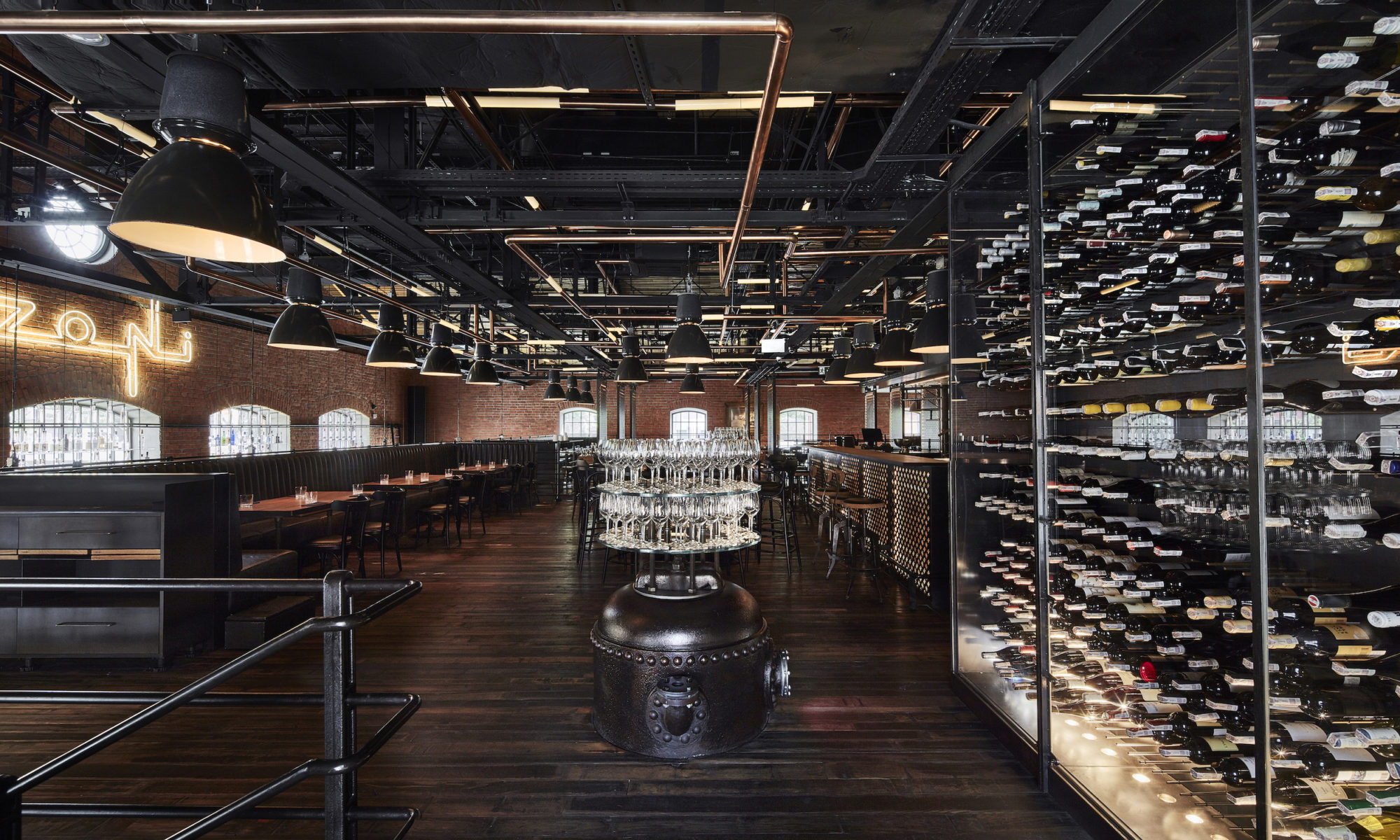 ZONI RESTAURANT AND VODKA BAR IN CENTRUM PRASKIE KONESER
In 2019 Zoni has been shortlisted for the World Interiors News Awards as one of 7 best designed restaurants in the world. Zoni was also the Award Winner of the European Property Awards 2019 in Leisure Interior category.
Designed with care down to the most minute detail, the interior of ZONI encouraged to savour the dishes during social and business meetings. In the interior design of the ZONI restaurant, which was located in the historic rectification building, the remains of old installations were used: industrial lamps, wooden, steel and brass decorations. They also inspired the designer to create new furniture and details.
Brass banisters, gratings or movable modules are kept in dark colours, just like wood from which elegant chairs specially designed for the ZONI restaurant were made. The black upholstered sofas contrasted gently with the tables and floor made of lighter shade wood.
Industrial details: the legs of bar chairs or rails on which the openwork modules separating the zones in the restaurant space and the brick walls of the building were creating a nostalgic atmosphere, though they were not predominant in the restaurant's space. The architect wanted to achieve the effect of harmony with what was most important about ZONI – unique dishes.